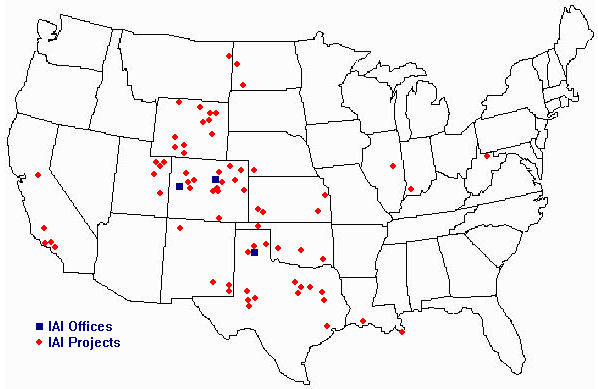 At Insight Automation, Inc. we design state of the art SCADA Automation Solutions to best suit the needs of each of our customers. We analyze the needs of each of our customers and use the latest SCADA software packages available for the Oil and Gas Industry. Our systems are designed to integrate into a customer's unique application helping to optimize field automation and provide our customers with necessary data to maintain a competitive edge in today's business world.
Our Goal to You: Maximize productivity and efficiency, add new levels of safety and prevention, while reducing operating costs.
Call us @ 970-532-7770 and ask how IAI can help you operate better.
---
Wonderware™ System Platform
Insight Automation, Inc. (IAI) is now a Wonderware™ System Platform trained company. With this we are currently building one of the largest System Platform based SCADA Systems for Noble Energy. IAI has one of the most Oil and Gas experienced programming staff, and with that we are equipped to handle any size Wonderware based project, from simple InTouch projects to large complex System Platform, to large complex System Platform projects.
IAI is supported by Wonderware Great Plains (aka Logic, Inc.). This company has greatly improved the support to IAI and our customers over our previous Wonderware distributor, and we are greatly appreciative to their efforts in helping IAI become a better Wonderware Integrator.
News
Insight is joining forces with Logic, Inc. to offer a new Multi-Protocol Oil and Gas communications software solution for a complete automation communiations solution.
Utilizing the "Kepware Oil and Gas Server Suite" and coupling it with Wonderware Archestra, we will now be able to bring you a complete SCADA solution, utilizing the leaders in process automation, with unparalled knowledge and support.
Along with support for many of the leading EFM's, we are working to develop support for Pump-Off Control and Plungers. Each device will have pre-designed objects for all ITSI "Pack" products for Wonderware, as well as objects for most of the main standard field automation devices.
ITSI Products
Our sister company, Insight Technical Services, Inc. (ITSI), has developed a full line of Field Automation Solutions for the wellhead, tank battery, horizontal pad configuration, and compressor automation.
These products are off the shelf ready and ready to implement in your field today, and will easily integrate into your existing SCADA systems, or Insight can help you design and implement your own SCADA automation system around these products.
Battery-Pack
The Battery-Pack is a Tank Battery monitoring package that is offered in three different packages, for different tank monitoring applications. The differences are in the size of the tank battery facilities, number of tanks on location, and some of the local features required on location, which will vary per location. Although we do offer base unit products, we do offer customizations to fit a particular need.
Starter-Pack
The Starter-Pack is a product that links itself to the Batter-Pack. It typically goes at a remote well site that feeds product to the tank battery that the well is producing into. There are different variations of the Starter-Pack that cover different equipment that can be located at the well site for producing the oil and/or water. This can be an electric pumping unit, a gas pumping unit, or a hydraulic pumping unit.
Compressor-Pack
The Compressor-Pack is a full compressor control panel that can replace an old tattle-tail type panel on an existing compressor, or be put on a new compressor. There are two models of Compressor-Packs, one designed for most single stage compressors, and the second for multi-stage compressors. The advantage of the Compressor-Pack over other compressor monitoring and control panels is that it is also designed to monitor and control other functions at a wellhead location. We do also offer customizations to fit a particular need.
Cat-Pack
The Cat-Pack is a compressor catalyst monitoring system, which tells the customer when the catalyst is starting to plug up. This means that the compressor is running less efficiently and less environmentally clean. This allows the customer to replace it as soon as possible to stay in compliance to government standards. The Cat-Pack comes in three separate models that cover different types of jobs in the field. The first is the Cat-Pack 100 for single engine installations and is our economy model. The second is the Cat-Pack 200 which is for single engine installations and provides more features and capabilities than the 100. The Cat-Pack 300 provides the same functionality as the 200, but it is intended for multi-engine compressor stations.